SELF BUILD DOESN'T MEAN YOU HAVE TO DO IT ALL ON YOUR OWN!
WE OFFER A LOT OF SELF-BUILD RESIDENTIAL CLIENTS THE SUPPORT REQUIRED TO GET THEIR PROJECT BUILT
We can help you with some or all aspects of your self build journey.
This could include:
Right from the start we can give you a development appraisal of a site you are considering. Will a new build be allowed or to consider the full potential of a renovation project
Help with the measured survey of an existing building, to include the services, boundaries and other key development issues
Discussing all the design & construction options right from the start so the project gets off on the right track from da 1, rather than changing the design before or after planning permission
Drawing up your Planning Application with a policy driven Design & Access statement to maximise the likelihood of support from the Planning Department
Prepare high quality 3D views and render to visualise the finished house or options from an angle
Prepare the Building Regulations compliant drawings with full details of the construction & materials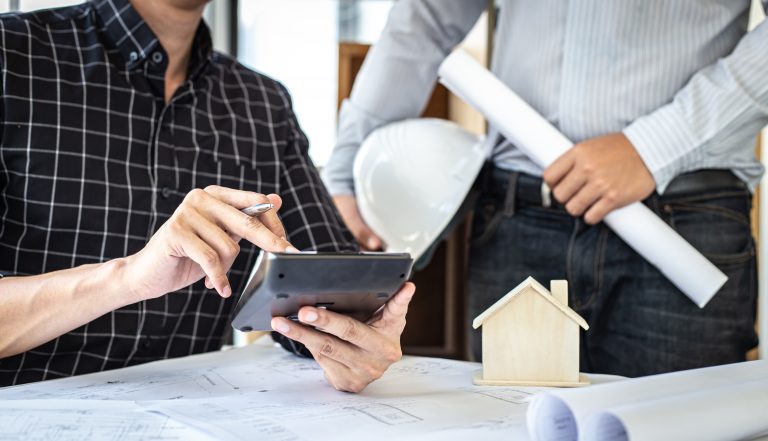 Help finding the right Builder or Main Contractor to share or complete the works for you
Negotiate their workload, the right timetable and the cost of the works to suit your budget
Site visits to check the quality of the work
Provide the Certificate of Practical Completion
Manage the snagging 6 months after the completion
HERE TO HELP YOU THROUGH THE SELF BUILD OF YOUR OWN HOUSE
"We were struggling to gain planning approval from Dartmoor National Park for the replacement of an existing bungalow to build our dream house. Alan and his team came on board and within months we had planning approval & building regulations in place allowing us to get on and self build the new house."
"I had drawn up my own sketches for the design and had hundreds of Pinterest ideas for the interiors. Alan pulled the design together and presented it to the Main Contractor in a language he could understand so we got exactly what we wanted. He arranged for the builder to start with the work, allowing us to take our time and save costs by self building and project managing the middle of the project, with a brilliant team of decorators coming in to finish with the real high end look we wanted."
"We wanted a self build house so we would get exactly what we wanted. Alan listened very carefully to our conversations to capture the ideas we had been thinking about for ages and worked them into a design that suits or taste and our budget."
FILL IN THE FORM FOR A FREE CONSULTATION